The Ideal Study Companion
PracticePerfect for Civil Procedure is a new, visually engaging, interactive study aid designed to help you review the core topics and test your ability to recall and correctly apply the law covered in your assigned Civil Procedure casebook. Developed by a team of experts in the field of Civil Procedure, including Joseph W. Glannon—creator of the popular Glannon Guide series and author of the Examples & Explanations titles on Civil Procedure and Torts—as well as Andrew M. Perlman and Linda Sandstrom Simard, Practice Perfect: Civil Procedure is the ideal study companion for today's law students.
PracticePerfect comprises a video library covering all course topics, multiple-choice quizzes to help you test your knowledge, progress trackers to help you gauge your learning based on quiz answers, and a unique confidence dashboard to let you know how confident you can be that you know Civil Procedure. Designed to work with all major casebooks, PracticePerfect is delivered through CasebookConnect.com, the learning platform you already use to access your Wolters Kluwer casebooks.
Students agree, "These videos helped me to better understand course concepts and hypotheticals."
Be Confident You Know Civil Procedure
The confidence dashboard shows your scores by topic and subtopic, provides a personalized recommendation of which quiz to take next, and features a Confidence Level that indicates your overall understanding of Civil Procedure.
The dashboard incorporates a time element to let you know if your confidence in a topic or score might be decreasing, so you know when it's time to retest and refresh your memory.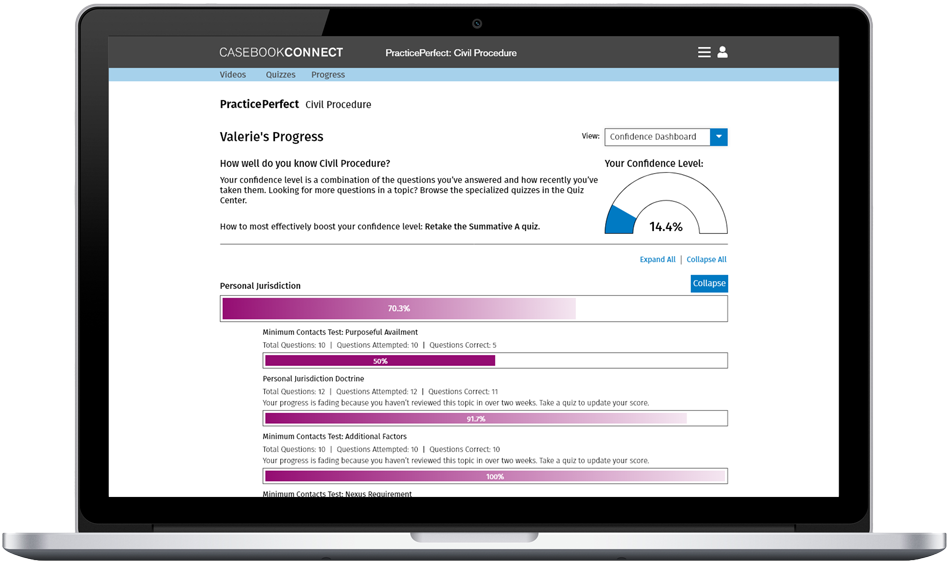 PracticePerfect Is an Award-Winning Educational Solution

Best Emerging Instructional Technology Solution
2020 SIIA CODiE Award
Postsecondary Learning Solution Gold Stevie® Award Winner
2020 International Business Awards®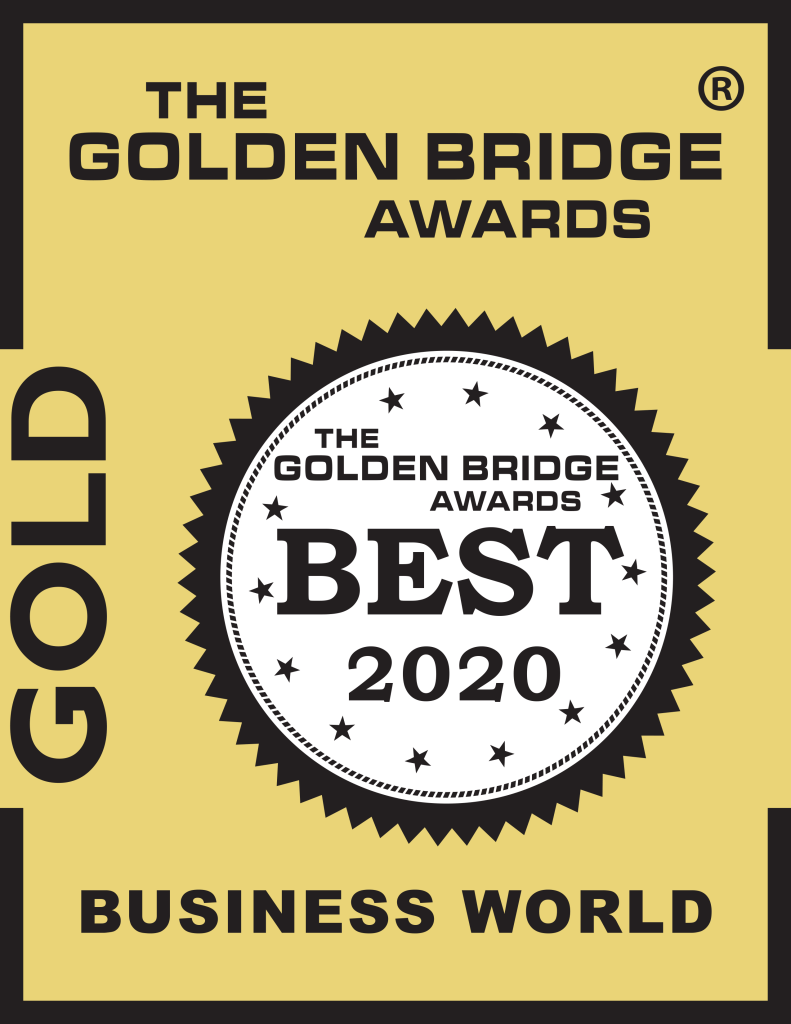 Learning Capacity-Building Solution Gold Winner
2020 Golden Bridge Business and Innovation Awards®
The Perfect Complement to Reading Assignments and Lectures
When it comes to learning to "think like a lawyer," there is no replacement for reading your casebook assignments and attending class lectures. PracticePerfect was designed to complement the law school experience and provide additional support for your learning. With PracticePerfect, you can read your assigned chapters and easily select and view a PracticePerfect video that dovetails with the key legal concepts covered in your course. After class, you can review PracticePerfect videos, take quizzes and revisit challenging course topics to gain clarity.
Video Library of Legal Concepts

The video library gives you access to interactive videos that keep you engaged with hypothetical questions interspersed throughout, or "continuous play" videos to quickly refresh your knowledge on-the-go
The quiz center features a comprehensive selection of multiple-choice quizzes that align with each video review. You have the option to build your own personalized quizzes, as well as take summative quizzes to help prepare you for exams.
Rationales are provided for each possible answer that explain why an option is correct or incorrect.
Confidence and Progress Trackers

The confidence dashboard and other progress trackers allow you to measure your comprehension of course material by topic, by question, and by quiz.