Get ready to succeed with the
Connected Casebook.
The Connected Casebook is an all-in-one learning solution that combines the print casebook with lifetime access to CasebookConnect.com at no additional cost. CasebookConnect.com features a full ebook version of your casebook, a time-saving outline tool, and a study center filled with a wealth of learning and self-assessment materials, all available through the cloud anytime/anywhere on your computer or tablet.
Casebook Connect was developed as a result of research with hundreds of law students and professors to address the three core challenges you will face throughout your law school classes: Read, Study, and Outline.
Read
Read, search, and annotate your casebook even more effectively than in print.
Access your casebook anywhere you have an internet connection.
Quickly navigate using the exact same page numbers as the printed casebook.
Search the full text of the casebook.
Highlight with 6 color options.
Easily add notes in the margin.
Browse your notes and highlights to find something quickly during class.
Learn more or quiz yourself with materials from our popular study aid library.
Print each chapter with your notes and highlights shown.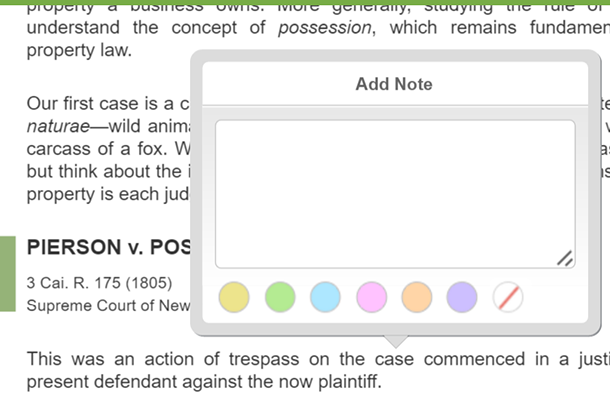 Study
Deepen your mastery of the material in your casebook in the Study Center, which is packed with carefully selected study aids and activities aligned to the casebook's table of contents.
Access a wealth of materials from popular study aids series, including Examples & Explanations, Emanuel Law Outlines, Law in a Flash, and Glannon Guides.
Track your progress in the Study Center and get continual feedback through indicators that show your strengths and weaknesses by activity, topic, and chapter.
Get a straightforward and accessible perspective on challenging concepts through tutorial videos.
Practice your mastery before class or exams through activities and questions, including:

Flashcards
Multiple choice
Hypothetical short answer
Essays
Issue-spotting exercises

Flag specific activities for later.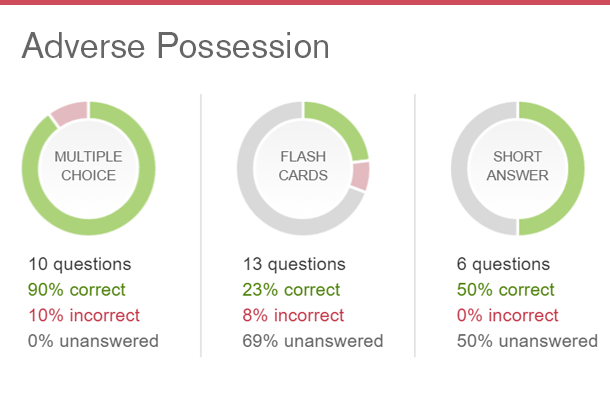 Outline
Use the CasebookConnect Outline tool, integrated directly into the casebook, to accelerate outline creation and increase study time later in the semester.
Use the Outline editing tools to edit notes and highlights from your ebook.
Add new notes to build your ideal course outline.
Organize your outline however you prefer – by default it is based on the casebook table of contents, but you can reorganize it however you want.
Easily export your Casebook Connect Outline into Microsoft® Word format to work offline or print your outline.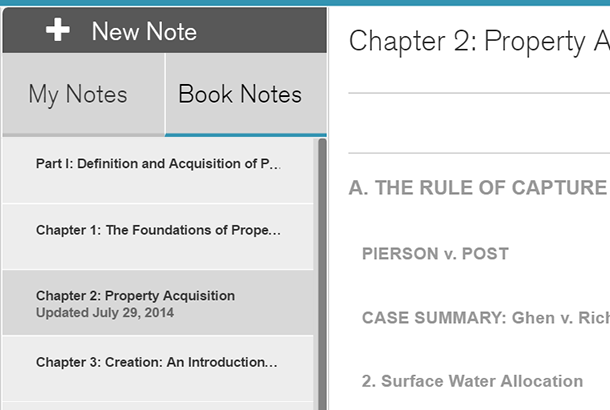 Measure
Now you can enroll in a class to connect with your professor and see where you stand in comparison with your classmates.
Connect to your professor's class to access the Class Insights page where you can compare your own study center results against the average of your classmates.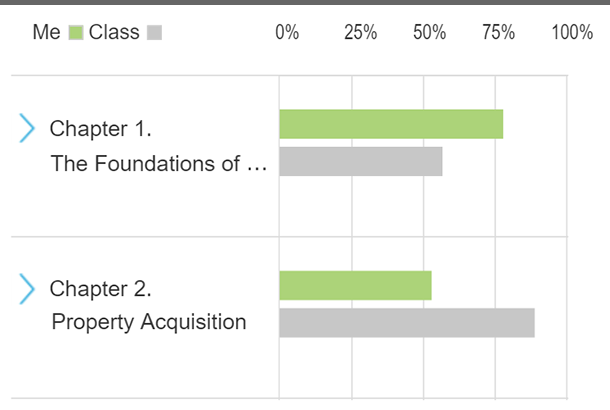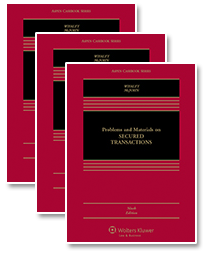 Where can I buy a Connected Casebook?
You can purchase Connected Casebooks from BarristerBooks or from your local bookstore. You will receive a print casebook AND lifetime access to CasebookConnect.com. The print component is now available in three format options: hardcover purchase, hardcover rental, and loose-leaf purchase.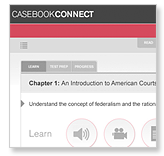 Want to learn even more about the
Connected Casebook?
Check out our tips, tutorials, and FAQs at our Help Center!