Benefits of the LIFT Program
FREE online Examples & Explanations e-book with highlighting and note-taking capabilities.
Questions from your Examples & Explanations title in an interactive format.
Portability, immediate feedback, and greater efficiency preparing for class.
Have an Access Code?

Get started!
You are already logged into CasebookConnect. Simply go to your Bookshelf to redeem your access code.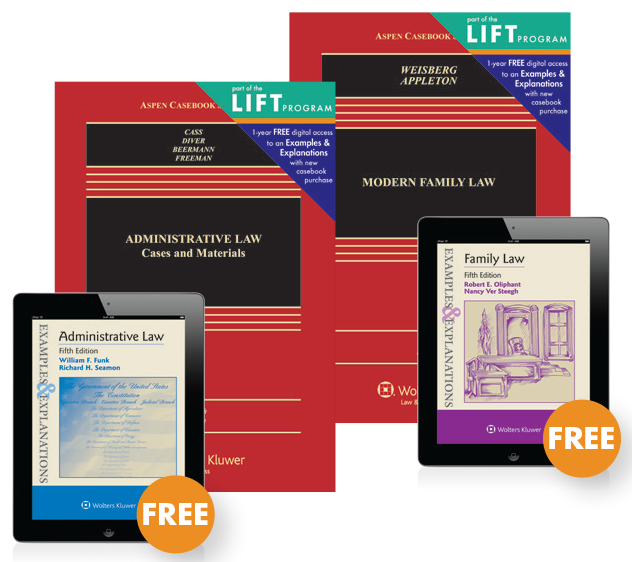 LIFT Program Details
Look for the LIFT sticker when purchasing your casebook. Access codes for 1-year digital access to the corresponding Examples & Explanations are included only with new book purchases.
If you purchased a used casebook and still want access to the digital Examples & Explanations title, visit our catalog page for more information about Connected Study Aids.